Social & Economic Justice (SEJ) Programme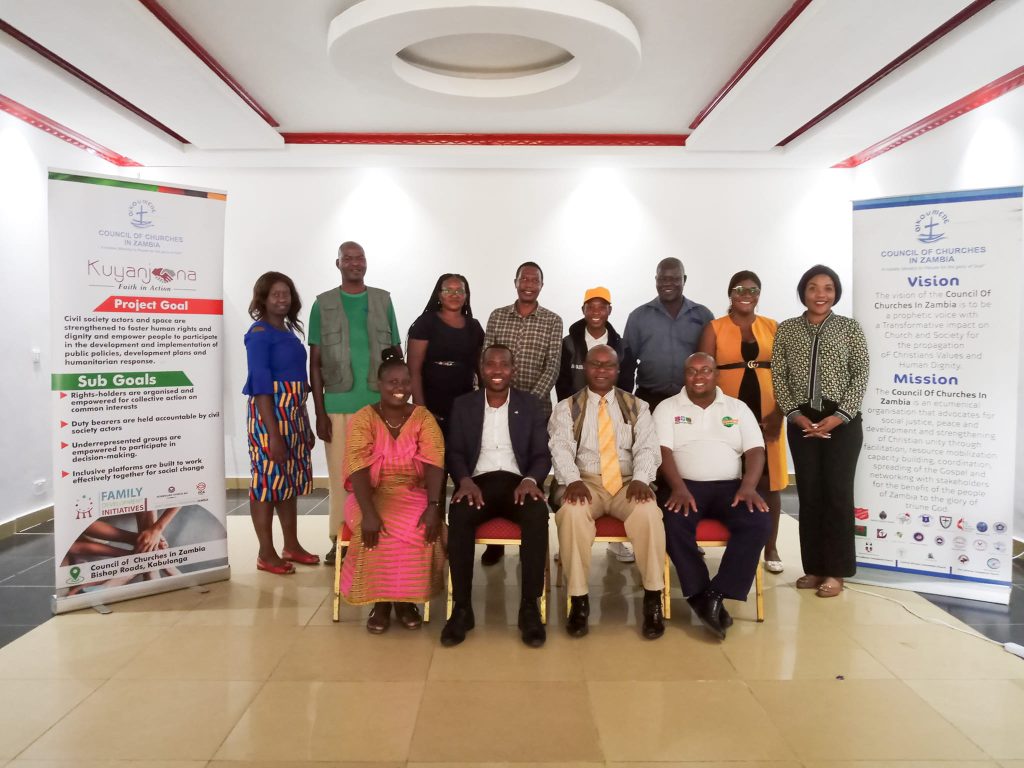 The Social & Economic Justice (SEJ) Programme is a CCZ programme that manages and coordinates Social and Economic Justice activities of CCZ which include enhancing the capacity of member churches to respond to social and economic justice issues that affect the nation.
The SEJ programme promotes transparency, good governance and accountability in the management of Zambia's scarce natural and financial resources and ensures that there is equitable distribution off these resources. The programme additionally seeks justice for all and protects the poor for exploitation, its also responsible for developing capacity of CCZ members churches and their communities to respond to and advocate for good social-economic policies that will ensure that dignified life in pursuit for happiness.
Also involved in the SEJ programme is applied research in socio-economic areas of interest to the church and its partners, such as in the areas of extractive industries, national budget tracking and good governance.