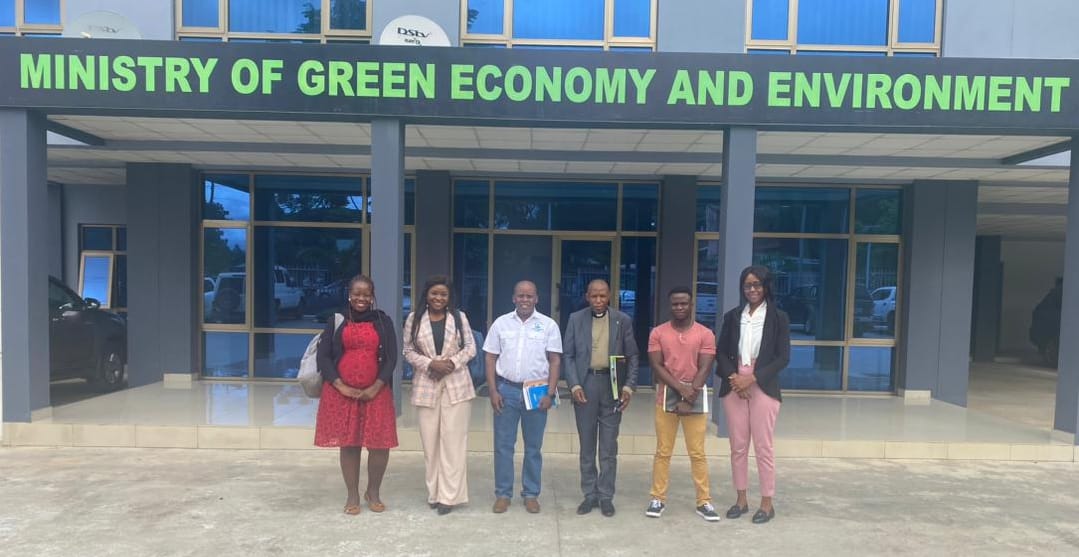 In our Pursuit, we continue promoting clean and safe environments through our programming.
The Council of Churches in Zambia (CCZ) in Partnership with the All Africa Faith Actors Network on Climate justice (AFAN-CJ), an initiative of All Africa Conference of churches (AACC), today paid courtesy visit to the Africa Group of Negotiators (AGN) for Climate change Chair Person, Dr Ephraim Shitima. The AGN chair also happens to be the Director for green Economy and Climate change at the Ministry of Environment and Green Economy.
The team which was led by the CCZ Head of Programmes George Chibwana and Bishop Sydney Sichilima of UCZ, discussed what the faith community has been doing to respond to climate change at national level and continental level.
The team also discussed opportunities for collaboration, where we have unified voices and space for the faith community to be visible and relevant on issues pertaining to climate justice.
The discussion also brought forth the different policies being formulated as a country.
CCZ is keen to partner with the Ministry of Green Economy and Environment in smart climate initiatives that will help society become a better place for us all.